Alice in Wonderland Birthday Cake
Finally a new cake, this time it is Alice in Wonderland birthday cake.
Alice in Wonderland is a wonderful and fascinating story with lots of extraordinary creatures and characters. This is a story where lots of magic takes place and there are a few objects that are very symbolic. Thus in this Alice in wonderland birthday cake I tried to create some of them, in particular, a chess board, mushrooms, play cards, roses, a teapot and a Mad Hatter's hat and some other marshmallow cake decorations.
For the cover and decorations of this Alice in Wonderland birthday cake I used marshmallow fondant, which I find so fast and easy to make and it always works well for all my cake creations.
This is a three tier birthday cake made for the girls for their Alice in Wonderland themed birthday party. Inside it is a zebra cake which I made using vanilla and chocolate cake dough. I am planning to put this zebra cake recipe on my blog soon.
I used very basic chocolate frosting, I bought a ready to go one and found it very convenient when you don't have that much time in your hands.
All kids loved this Alice in Wonderland themed birthday cake. It turned out a very colourful, big, funny and just delicious birthday cake for these gorgeous girls.
There are so much more cake ideas to try and be creative about Alice in Wonderland theme.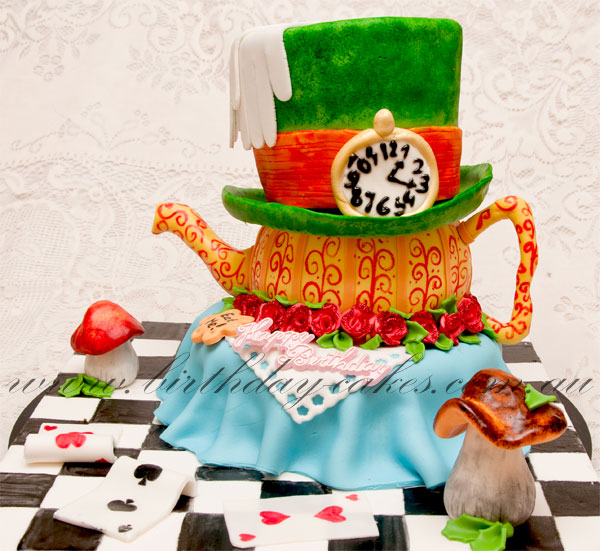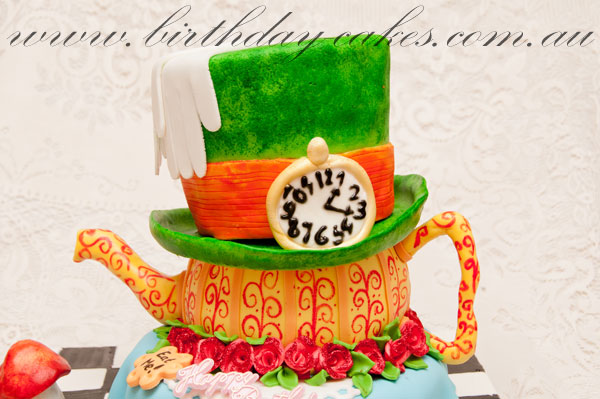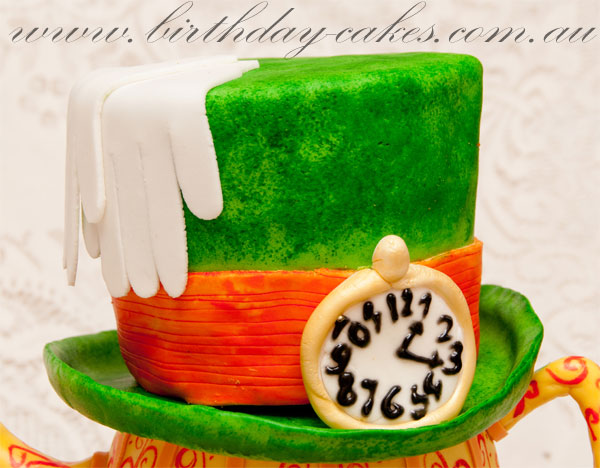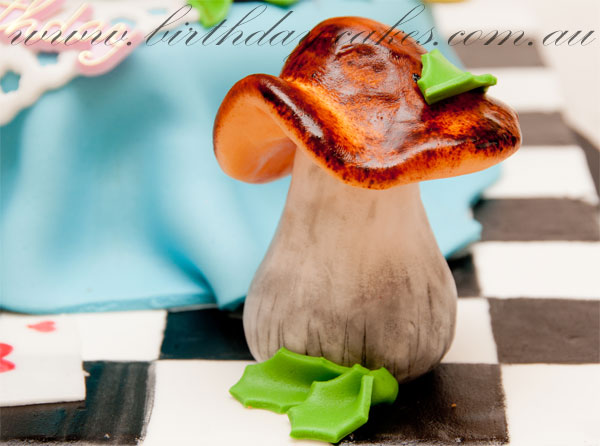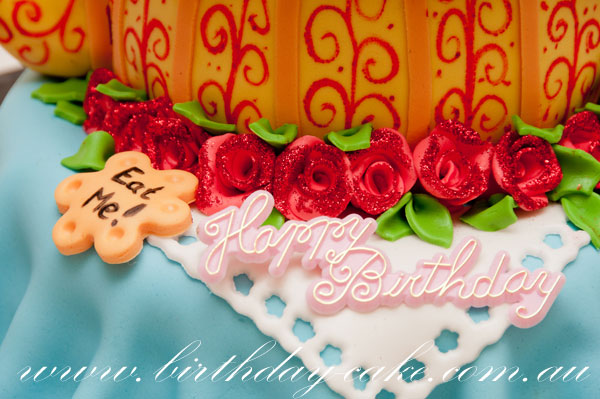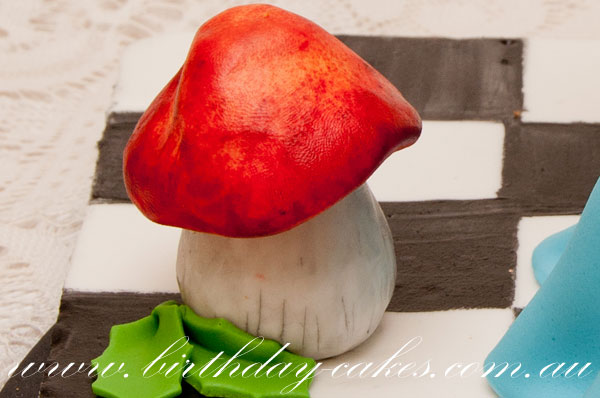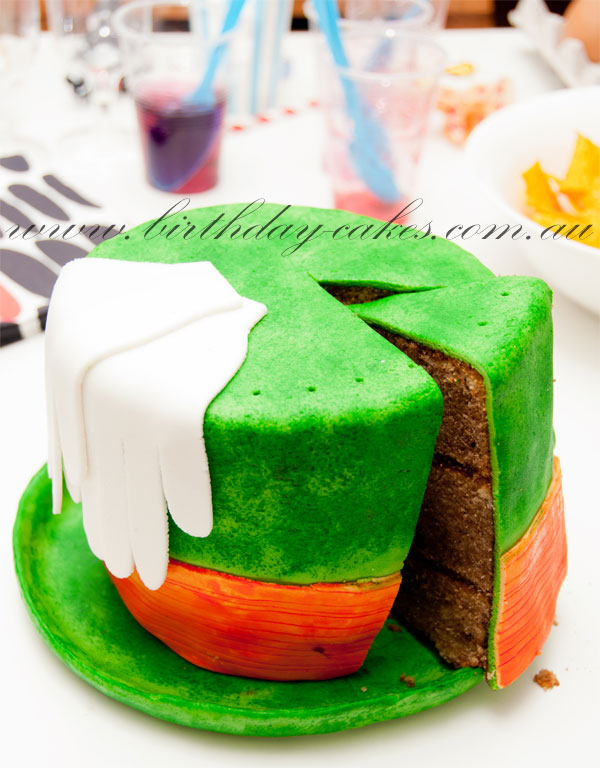 For the first time ever I include the sketch of my cake which I drew while planning and designing this Alice in Wonderland birthday cake.