This was one more home made birthday cake for girls. I've done a bit of research and found out that fairies is one of the most popular ideas for birthday cake decorations for any girl's fairy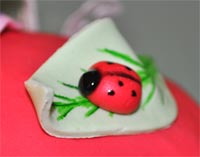 birthday party. And of course the cake is often done in the shape of a castle or a mushroom. I thought that mushroom is a very interesting idea for a fairy cake. It is more about fairies, forest and fairytales. And also it is so cute to make a mushroom house for a little fairy.
This is how I decided to try to make a fondant mushroom fairy cake. It was about 6 or 8 layers of butter cake sponge. I made two types of fillings this time. I went a bit of Brazilian way and made a very sweet cake with caramel and apricot filings inside. The fillings themselves are very moist and after a night in the fridge the whole cake became very flavoured and moist and so good. What I liked about it is when you cut this cake you can see layers of different colours inside. It makes it look pretty as well as very delicious and sweet.
However, because the cake was very fresh and fluffy and moist at the same time it was very hard for it to keep its shape and it started fallen apart a little. But I made a double layer of fondant to help the cake to stay in shape.
The most fun was to decorate the mushroom cake with fondant flowers and sugar futterflies. I used Wilton flower cutters of different shapes and sizes. Using cutters makes my life so easier. It saves a lot of time and lets me make so little tiny flowers or flowers of so pretty shapes that I would never do with my hands.
I absolutely liked the fondant fairy decoration. I think her face is so cute and these little flowers on her head. I think it is a perfect top for such a pretty bright and colourful birthday cake.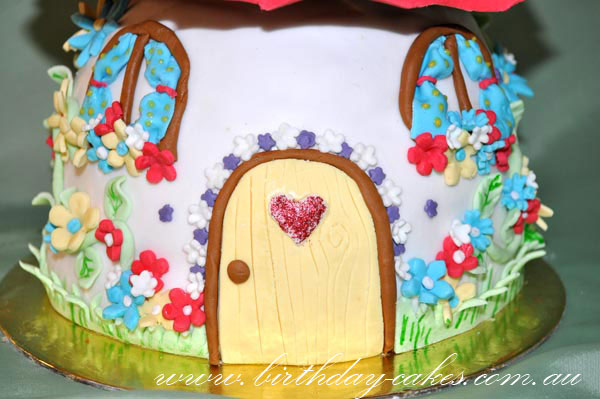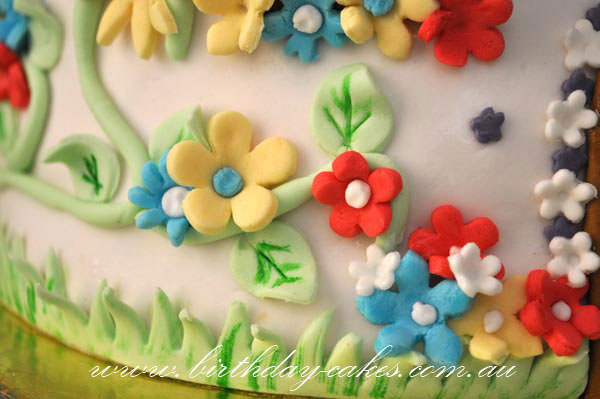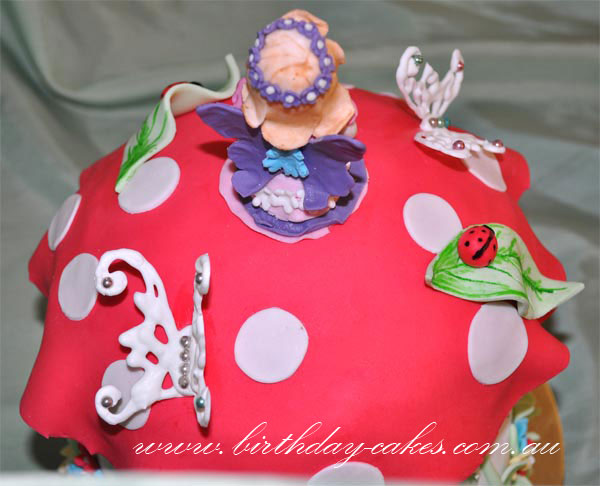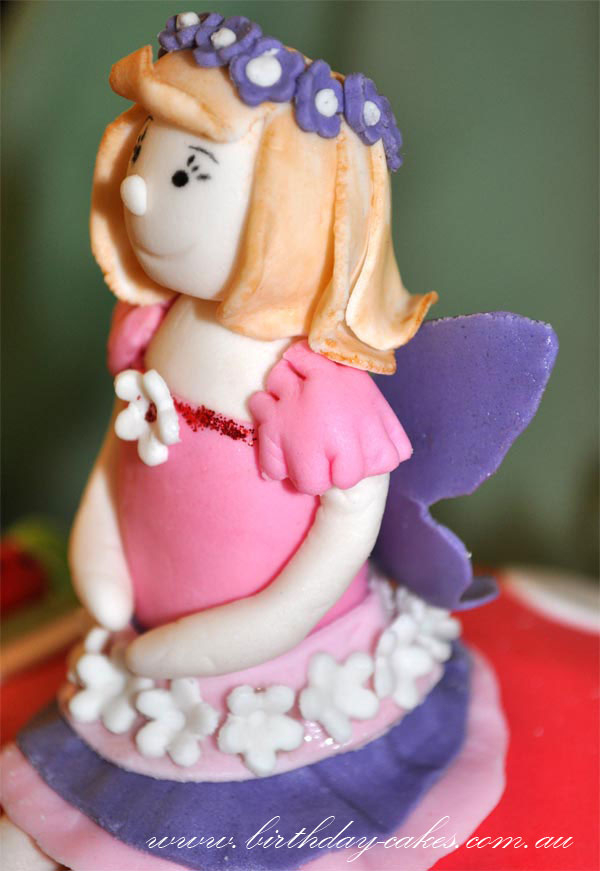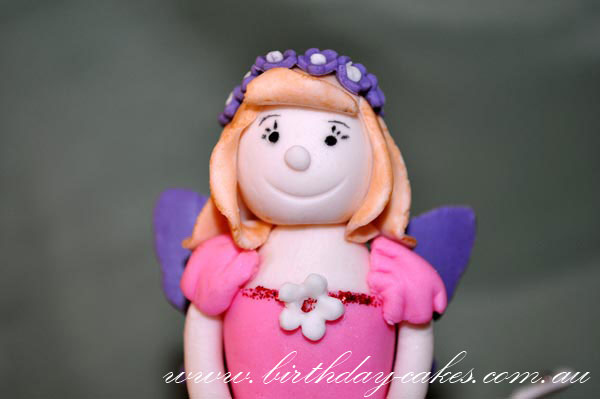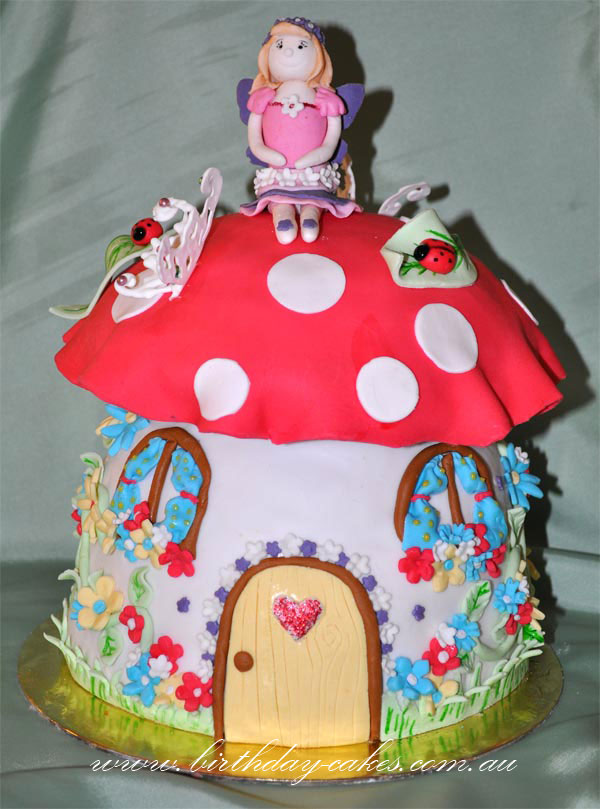 =============================================================================

Cakes inspired by

Birthday-Cakes

============================================================================

Here is the birthday cake

I used your chocolate cake recipe and threw in a few melted dark lindt balls (hubby is swiss!). The top cake has layers of white chocolate cream with raspberries. The marshmallow fondant was so easy to work with and on your recommendation, used gel colouring with is potent I discovered once I had bright red hands!


I do a lot of watercolour painting and craft making, but this was my first attempt at a novelty cake. If I had to do it again, I would have covered the top cake with a white fondant layer first just to hold everything in place before doing the decoration layer. The spots and butterflies are hiding all the flaws! I did buy the butterflies and flowers as I ran out of time to do these, but the effect I was really pleased with.

Just saw your Alice in Wonderland cake – WOW!

After her party everyone thinks I am the "cake lady" so now I have to do something bigger every year!!

Thanks again for the inspiration and I am so impressed by your work!

Kia Leong

==============================================================================