How to make royal Icing.

This is one of the recipes I use to make royal icing. Royal icing is really great for cake decorating and making sugar decorations, sugar figurines, sugar butterflies, as I made for the wedding cake with roses.
I wanted to share this recipe and make a photo royal icing recipe, so it is easier for everyone to follow the steps and see how to make royal icing.
It is a very fast and easy royal icing photo recipe, which will help you to create amazing cake decorations or just decorate your birthday or other cakes with beautiful touches of the royal icing patters.
It takes about 15-20 min to make this royal icing. It makes about 2 cups of royal icing.
Ingredients:
2 egg whites (!! egg whites should be at room temperature)
2 ¾ cups powdered sugar (!! It is always best to sift powdered sugar before use to avoid lumps)
½ teaspoon cream of tartar
Food colouring ** optional
1) Place the egg whites, powdered sugar and cream of tartar in a dry bowl.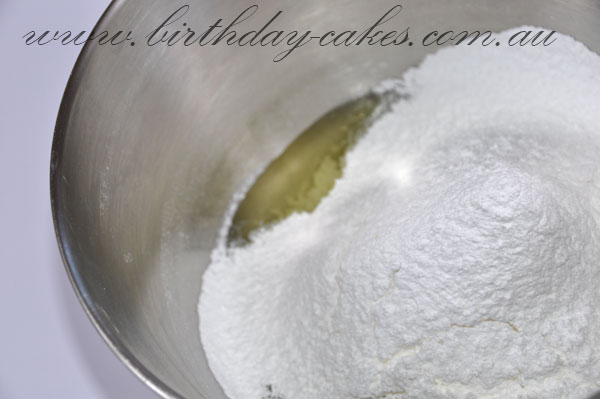 2) Whisk all together either by hand whisker or using a mixer. Beat the ingredients on slow speed until combined.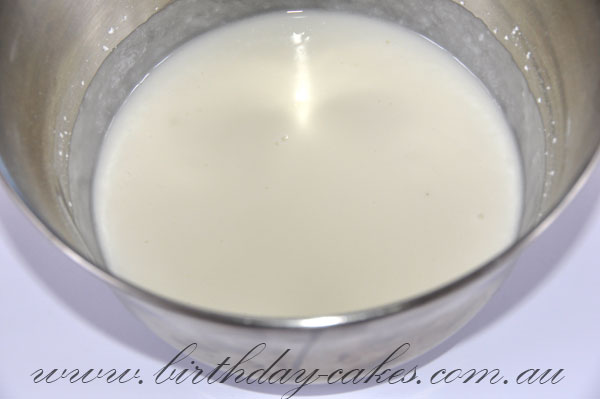 3) Then beat the mixture on medium speed until it turns into a thick, shiny, white and stiff icing. Usually it takes about 10 min. It is better and faster if you use a mixer, with hand whisker it may take longer to reach desired consistency.
In case you need a stiffer icing, add a little more powdered sugar at this point.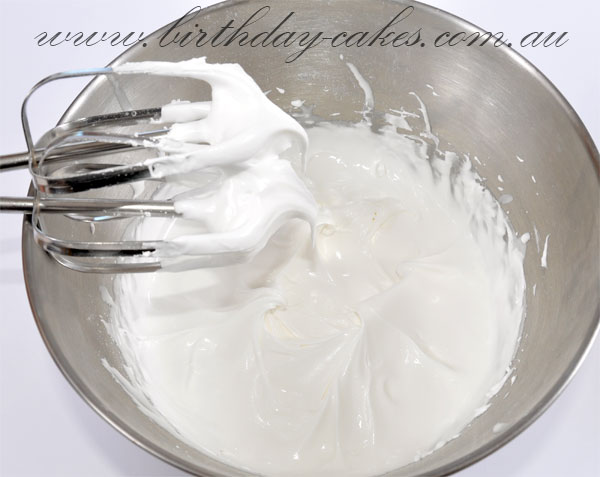 4) If you want to colour your icing, just add a few drops of food colouring and mix until it is evenly combined. In case you need several colours, just divide the royal icing into certain number of bowls and mix the colours in manually.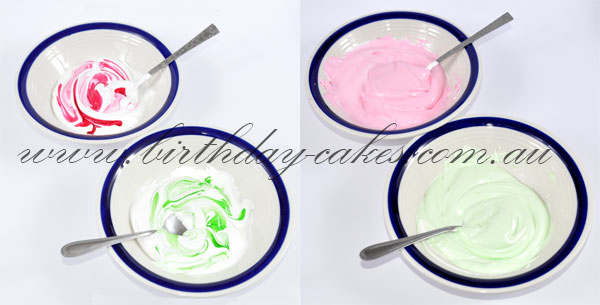 TIPS:

Royal icing dries to a quite hard consistency. As soon as you make it, place a wet paper towel over the top of the icing in a bowl. It will prevent the icing from getting hard before you use it. Same thing for pastry bags, piping tips and any other tools you are using to work with the icing. Just cover the tips of the tools with wet paper towel to prevent the icing from getting dry in the tip.
Normally royal icing hardens within an hour of applications, depending on the amount of icing, temperature and humidity of the air.
!!! Do not refrigerate any products where you applied royal icing as it may become soft and sticky.
Hopefully, this will be a good source for everyone with clear instructions on how to make royal icing.