Nappy cakes are very popular as baby shower gifts or cake gifts for new mums and their newborns. Nappy cakes are not just pretty and colourful, they are a perfect baby shower gift that will be used and doesn't need to be stored for long, it will just melt away for good.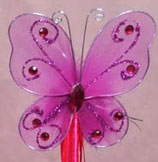 Baby nappy cake is just one of many ideas for baby shower gifts. You could also make baby cupcakes from baby clothes or just simply nappy cupcakes. There are also many ideas on how to nicely present nappies as a perfect baby shower gift. You can make a nappy bouquet, sounds crazy, but how pretty this could be. Apart from nappies you can use baby towels or cute little baby clothes. There are many ideas and instructions available online on how to make a baby nappy cake or a baby nappy bouquet.
If this is a gift for a baby shower you can go with a particular nappy cake theme, such as jungle animals nappy cake or a princess nappy cake. You can clearly make it a baby nappy cake for a girl or a nappy cake for a boy. If the baby sex is not certain that the best way will be to choose and neutral theme or neutral colours for your special cake gift.
Your nappy cake may compete with the real baby shower cake. Nappy cakes can be as bright and well decorated as a real baby shower cake.
It may be a good idea to find out if a mum-to-be prefers any particular kind of nappies or clothes before you start making your gift cake. One of the purposes of a nappy cake is that the nappies (or towels/clothes in a towel cake) will be used for a new baby and the toy decorations will be toys for baby to play with.
There are so many nappy cake ideas to look at and make similar and there are so many baby things and baby toys available around that you can turn any of your baby nappy cake or baby clothes cake ideas into a perfect baby shower cake gift.