I'm glad to be back with new ideas. I started off this year with a simple baby gift. Easy to make and looks really gorgeous.

It is a polka got gift box full of face washer roses and beautiful colours. Face washers is something any mum would need for her baby. I guess it is never too many of them.

This baby gift is nicely packed and can be a useful present to any mum and will make her feel special and loved.

I think it is a beautiful way of giving simple things that will be used for a long time comparing to the live flowers that won't last even a week.

A simple baby gift with a loving touch. Go for it, make someone feel special.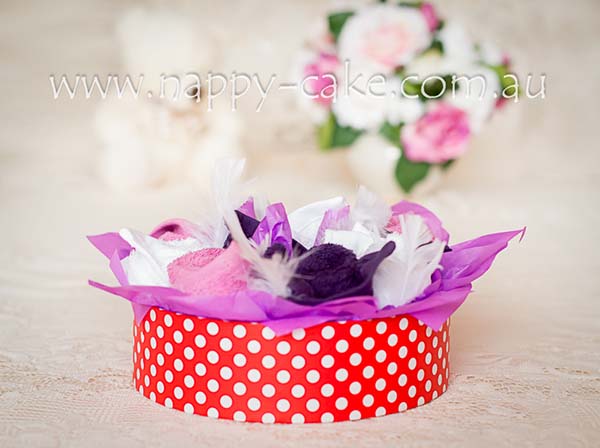 Photo: SkyStudio Photography
Date: 19/04/2014