How To Make Baby Shower Lollipops
Baby shower lollipops are popular baby shower party favors and prizes, baby shower and nappy cake decorations.
Baby shower washcloth lollipops are bright and colourful. They are popular to use as little presents or favors for baby shower guests. Face washer lollipops can also be used as baby shower gifts or new baby gifts.
To make a baby shower table centrepiece make a bunch of washcloth lollipops and stick them into the foam inside a bucket or a vase. It will make a beautiful baby washcloth lollipops bouquette. Or you can simply decorate a box with colourful wrapping paper and put some foam or paper inside and fix your washcloth lollipops in a pretty way. Some ribbons and bows would be a perfect finishing touch to such an amazing baby shower table decoration.
You can buy baby shower lollipops or you can make some yourself. Here are some very simple instructions on how to make baby shower lollipops.
You will need:
Colourful baby face washers
(you can choose the colours that compliment the theme and colours of the baby shower party or nursery decor)
Coloured or plain wooden craft sticks
Small cello bags or cello wrap
Sticky tape
Ribbons
Rubber bands
Step 1
Make a washcloth lolly, following the instructions here: How to make baby shower lollies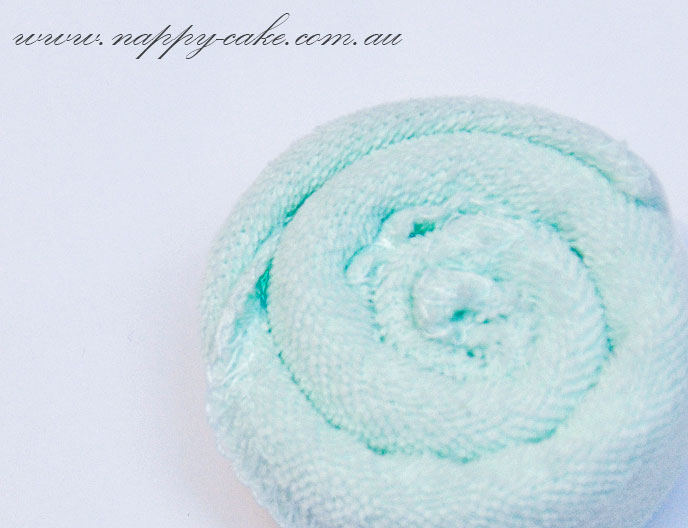 Step 2

Put your lolly in a cello bag or in a cut out sqare of cello wrap and wrap an elastic band around the cellophane to keep it in place.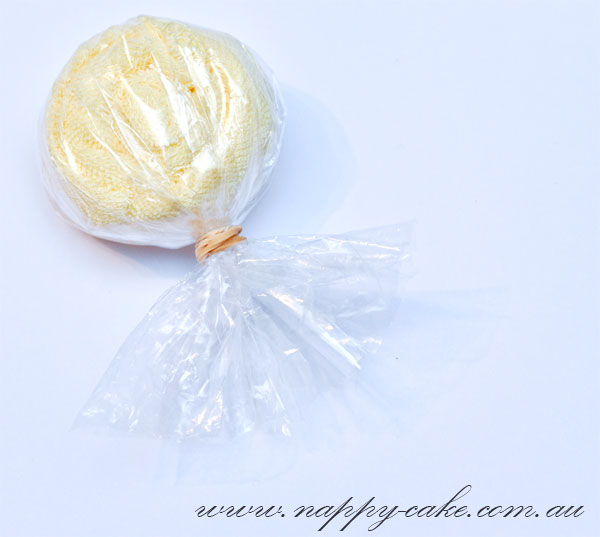 Step 3

Slide a wooden craft stick through the cellophane into the rubber band to hold it in place.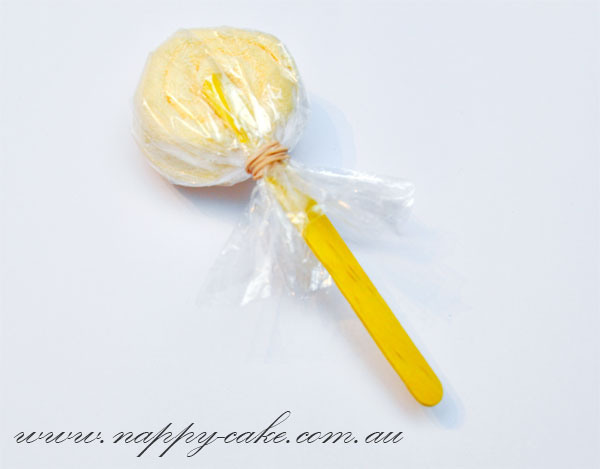 Step 4

Decorate it with a ribbon bow.