There are many ways you can make a Tiramisu Cake and thus there are many Tiramisu cake recipes. This is a very easy Tiramisu recipe. It is one of the easy Tiramisu recipes that you will ever find.
Tiramisu is one of the most popular and loved desserts and with a nice cake decorating touch it may make a very special Tiramisu cake for a very special day.
Following this easy Tiramisu recipe you will get a beautiful Tiramisu cake, which will make the best dessert with a cup of coffee. It will just melt in your mouth leaving a fantastic aroma of coffee and liquor.
Preparation time is 20 min.
There is no cooking required to make this easy Tiramisu.
This Tiramisu recipe makes 6-8 serves.
What you need to have:
750 ml strong expresso, cooled
125ml (1/2 cup) Baileys Original Irish Cream liqueur
2 eggs (separate whites and yolks)
60 g icing sugar
250 g Mascarpone cheese, at room temperature
250 g thickened cream, whipped
20 Savoiardi (sponge finger) biscuits
2 teaspoons cocoa powder

What you need to do:
1. Add Irish Cream liqueur to the cooled strong expresso.
2. Using electric mixer beat together yolks and sugar within 3 min until the mixture thickens.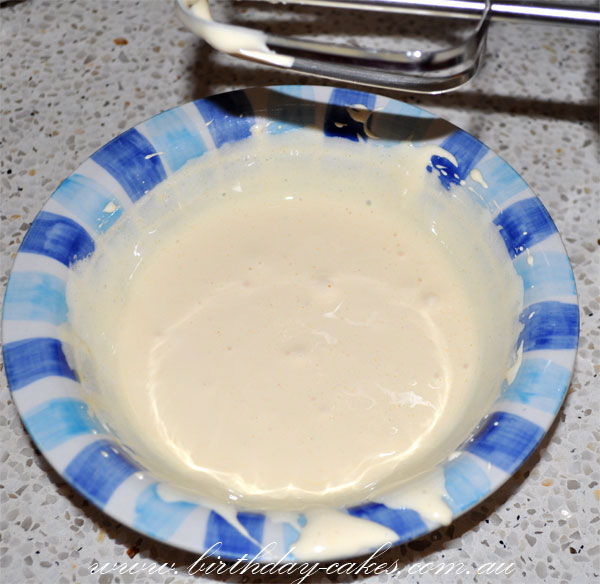 3. Add Mascarpone Cheese and continue beating until mixed together well.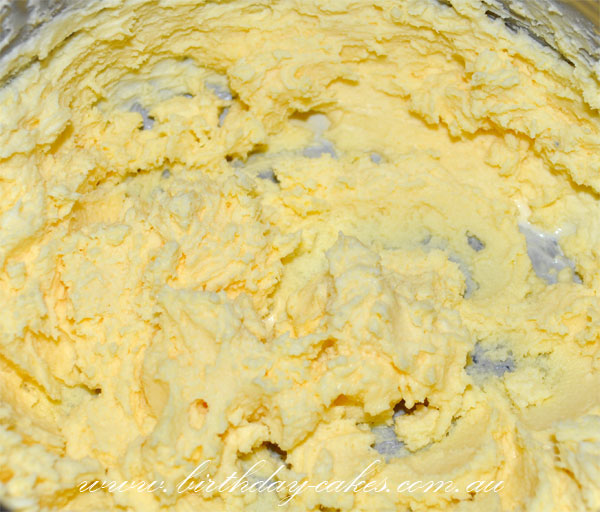 4. Carefully fold in the whipped cream.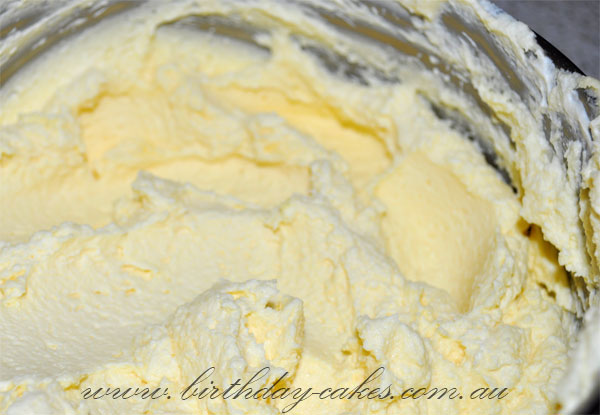 5. Whip the egg whites with an electric mixer till soft picks form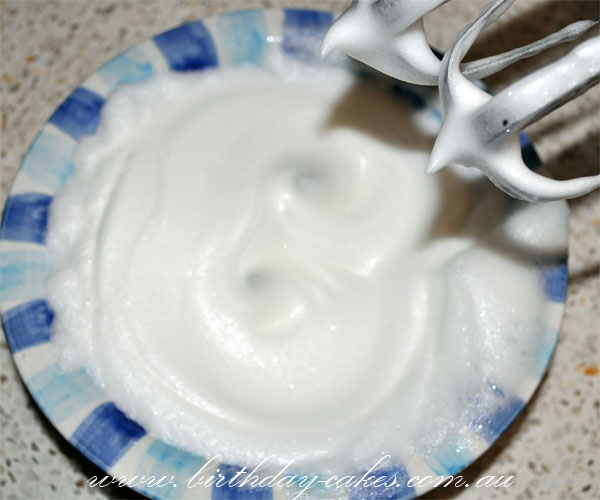 and carefully fold into the prepared mixture.
6. Dip the sponge finger biscuits into the liqueur and coffee mixture with a quick motion...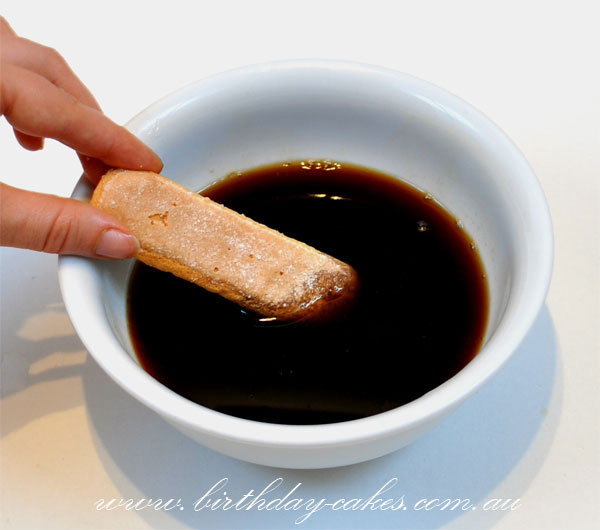 ...and place in a serving dish or a springform to later take it out of.
7. Spread half of the mixture over the first layer of soaked biscuits.
8. Repeat the same steps with the rest of the biscuits and prepared mixture.
9. Sprinkle the top mixture layer with cocoa powder.
10. Put the Tiramisu cake in the frigde for a couple of hours to cool. It is good to be served with fresh berries.
To decorate your Tiramisu cake the way you see on this picture...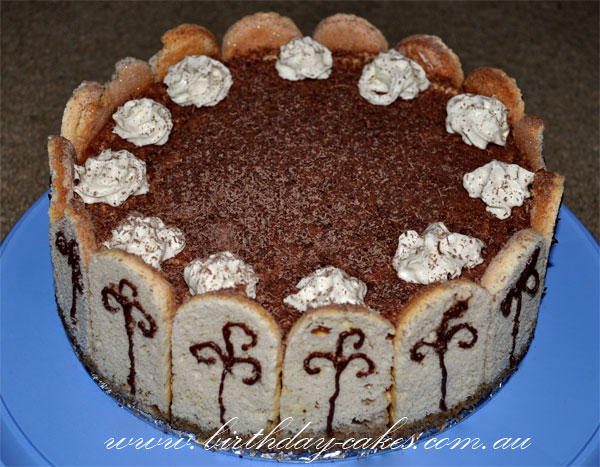 ...place halves of the sponge finger biscuits inner side out all the way around your springform and then start assembling the layers of soaked biscuits and prepared mixture. After your take it out of the fridge, take the springform off carefully.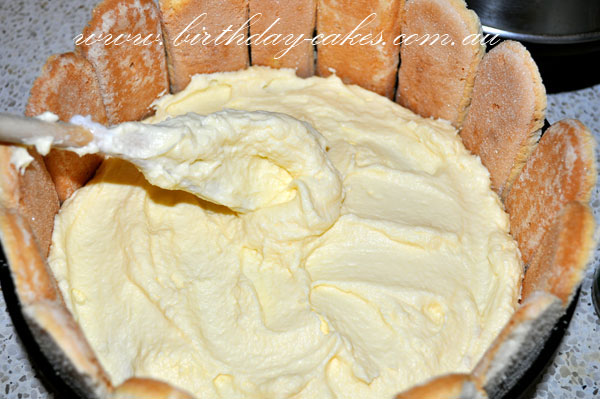 On this picture the tiramisu cake is decorated with some pretty bisctuit sticks all the way around the side of the cake. A nice colourful ribbon would be a perfect finishing touch and will nicely hold the biscuit sticks together.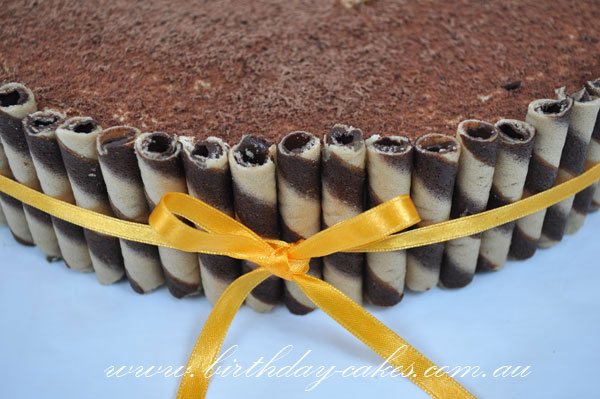 Tiramisu making tips:
Tiramisu can be made up to 8 hours ahead.
It is best to be kept in a fridge.
Liqueur is optional, but it really adds a special flavour to a Tiramisu cake. You can also use Marsala wine, Tia Maria or Kahlua.