Rocket Ship Birthday Cake
(5) marks: 4
Kids Birthday Cakes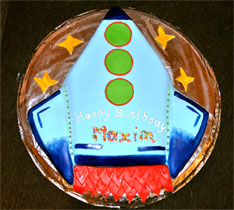 Rocket Ship Birthday Cake
This is a very simple idea of a rocket ship birthday cake for boys. I made this cake for my son's small party at child care and it took me three or four hours to make this rocket cake.
I simply baked a rectangle cake and then cut two triangles off the top part. I attached them to each side of the bottom part of the cake and it turned into a 2D rocket shaped cake.
I sandwiched two layers of the caked with strawberry jam and whipped cream. It was a very simple and easy rocket birthday cake to make.
To decorate the rocket ship cake I prepared marshmallow fondant of blue, red and green colours. I covered the rocket cake with blue marshmallow fondant and then made green round windows and red fire, which Maxim loved the most.
I used blue food colouring and painted a few bits and parts with a brush to make the rocket ship cake a little brighter and more colourful.
I thought that a foiled cake board would look really cool for a space themed rocket cake. This is that kind of cake board that you could make yourself or buy in a specialty shops or shop departments. I made a few yellow stars to decorate the cake board to match a space themed birthday cake.
Even though this cake might look very simple, it is, firstly, easy and fast to make and, secondly, for little boys they bring as much joy and happiness as more complicated cakes. This is a rocket cake decorating idea that will suit anyone who is looking for ideas about a quick, easy but still very special rocket ship cake for their little boy.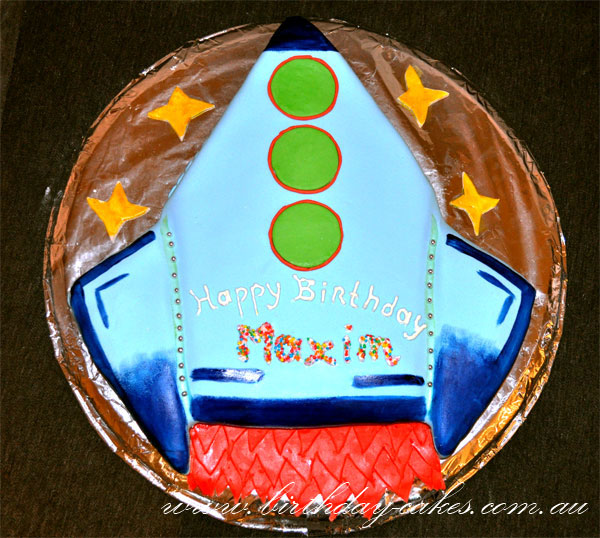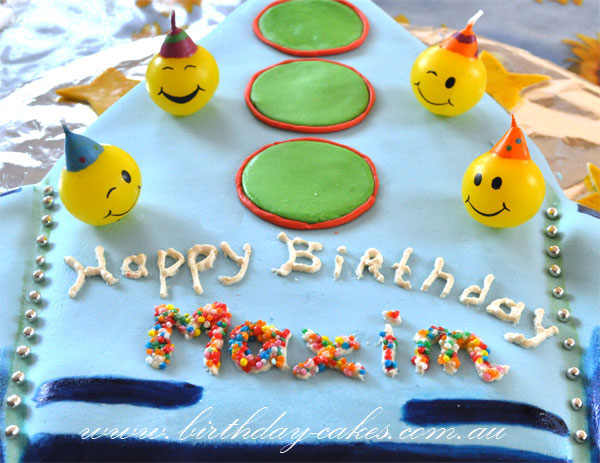 Date: 16/09/2010